We're branding the future of Legal
Legal Websites and Legal Marketing
Existing Practices
Whether you've been open for a few months or years, our team will make your life easier. Think of us as your new marketing coordinator that is working 24/7 to reach as many potential clients online as possible. Our system was founded on the belief that every person, in every community, deserves the best legal care possible. Our marketing system tells that legal story and brings new clients straight to your firm.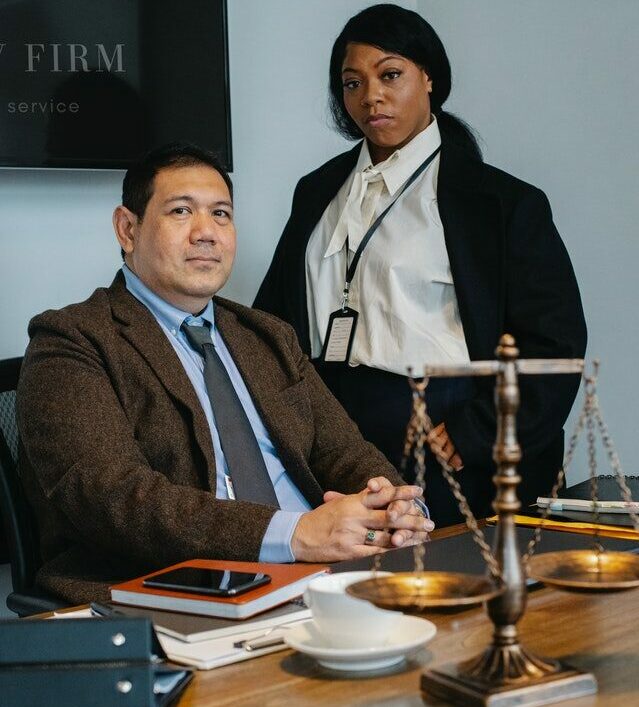 Read reviews from our Brand Legal practices.
Fantastic company that builds great sites, content, and are even better people. Highly recommend them for

...

your website building needs!

read more
Loved the work they did on our website! Always great to work with!
I 100% recommend Brand Chiro! We utilized them to build our website and they did a great job and we get

...

compliments ALL the time. They had a lot of content to choose from and they made the process really simple. They are always great at getting back to us and everything they do is top quality.

read more
We admire the work that you do! Keep helping people reach optimal health!
Jesse and his team are phenomenal to work with. They built us a great site that we constantly get comments

...

on. They are responsive to any changes that need to be made. Overall we had a great experience and I would highly recommend them to anyone that wants their site built the right way.

read more
We had a great experience with Brand Chiro. They created a beautiful website for us and they were really good

...

at making it look like US... and not just some random website. They totally got us and our vibe and were able to make the website show our personality. We are very happy with the results!

read more
Brand Chiro has been an incredible company to work with. They created our website, numerous videos and are

...

always available for any edits and changes! They are always pronto too! Looking forward to utilizing them even more in the near future.

read more
Brand Chiro has been wonderful for us. They created a beautiful website and quickly makes updates when we

...

request it. We would highly recommend!

read more
Brand Chiro is simply amazing! Their work is phenomenal and they're indeed a pleasure to work with. They have

...

always exceeded my expectations. I could not be more satisfied with Brand Chiro and I'm looking forward to them taking care of all my branding needs in the future. I will with full confidence recommend this company to anyone!

read more
Proactive Legal Marketing, Not Reactive
Don't wait for Clients to come to you, make your practice known among your community. Discover this unique marketing system for every doc, at every phase of the journey.
Partner with us today!
Fill out the form to receive pricing and timline information.
Schedule an Introductory Phone Call
Free Video Guide!
Are you looking to create videos for your practice, but aren't sure where to being? Download our video guide today for a step-by-step process.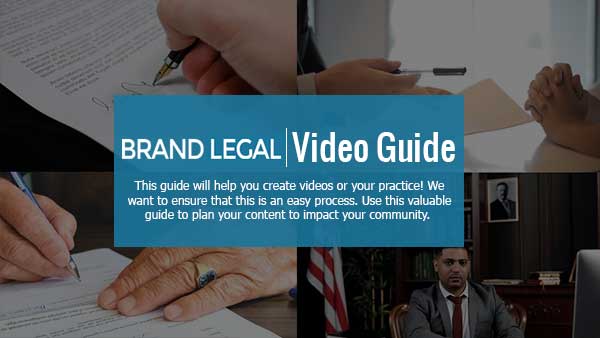 Hand-Crafted just for you. We focus on who you are, and what your brand is about. Our team takes the time to get to know what you like and how we can incorporate that into everything we create in our unique Legal marketing system.
At Brand Legal, we believe legal services should be more accessible and personal. Our vision is that we will be a part of the legal system where people receive the legal services they need and deserve. Our focus is on building unique content that creates an authentic human connection between lawyers and their clients. We do this by using the latest technology and best web practices designed specifically for law firms.  
Our mission is to brand the future of legal through modern, and engaging content. Our focus is to educate communities on the power of legal care through our holistic legal marketing system, designed for every practice.
Partner with us today!
We'd love to send you information on our legal marketing services. Fill out the form below for details on how we can help market your practice with branding, websites, and videos.